Ans)
WebSphere MQ is one of the very popular MOM server which has been used by enormous number of
Organizations as their message based integrator .
The following code snippets and images illustrates how could the Web Sphere app server be integrated with
WebSphere MQ.
Step 1:
Create a Queue Connection Factory: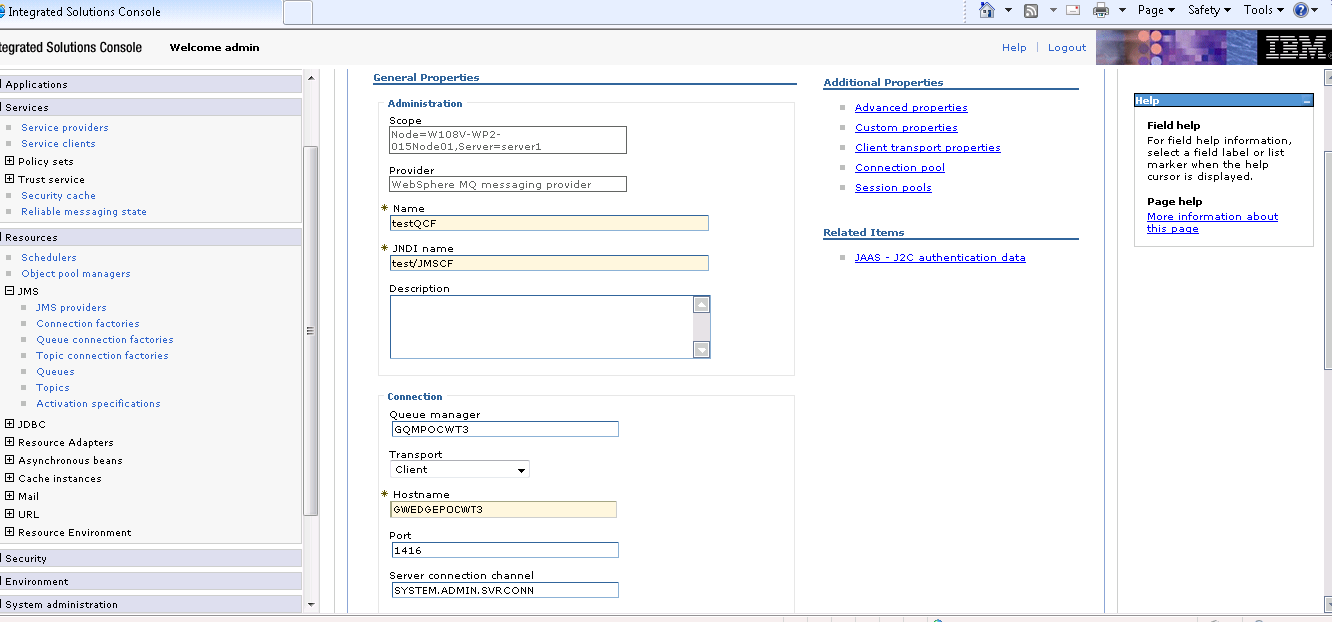 Queue manager : The Queue manager name (MQ Queue manager )
Hostname : The host name where you installed MQ
Server connection channel : SYSTEM.ADMIN.SVRCONN (this is generic Remote Queue Channel name in MQ)
Step 2:
Websphere queue :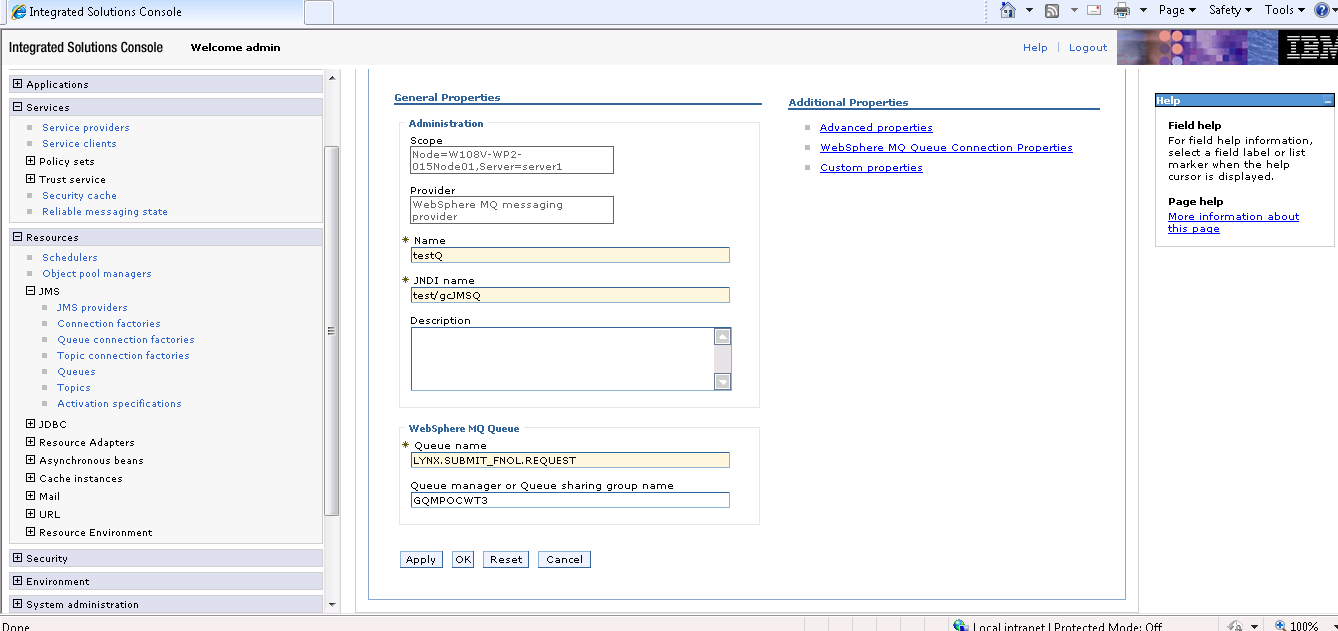 Queue name : Queue of the MQ queue
Queue manager or Queue sharing group name : MQ Queue Manager Name

Code :
Please note you are submitting your message to WebSphere , that would in-turn submit the data
to WebSphere-MQ , you are not directly submitting data to WebSphere-MQ.

public static void sendMessage(String inputXML)
{
try
{
String URL = "iiop://w108v-wp2-015:2809";
String connectionfactoryjndi = "test/JMSCF";
String sendQueueName = "test/gcJMSQ";
Properties props = new Properties();
props.setProperty("java.naming.factory.initial", "com.ibm.websphere.naming.WsnInitialContextFactory");
props.setProperty("java.naming.provider.url", URL);
Context jndiContext = new InitialContext();
jndiContext = new InitialContext(props);
QueueConnectionFactory cf = (QueueConnectionFactory)jndiContext.lookup(connectionfactoryjndi);
System.out.println("Looked up : QueueConnectionFactory " + connectionfactoryjndi);
System.out.println("Transport CCC Queue [" + sendQueueName + "]");
QueueConnection connection = cf.createQueueConnection();
QueueSession session = connection.createQueueSession(false, 2);
Queue queue = (Queue)jndiContext.lookup(sendQueueName);
QueueSender sender = session.createSender(queue);
long uniqueNumber = System.currentTimeMillis() % 1000L;
TextMessage message = session.createTextMessage(inputXML);
connection.start();
sender.send(message);
sender.close();
session.close();
connection.close();
System.out.println("\\nSUCCESS\\n");
}
catch (JMSException jmsex) {
System.out.println(jmsex);
System.out.println("\\nFAILURE\\n");
}
catch (Exception ex) {
System.out.println(ex);
System.out.println("\\nFAILURE\\n");
}
}